So I tried a second nail art kit. And I took the things I learned from the last one and I think I was much more successful!
Either that or this one was just a lot easier, but I'm going with I'm getting better. I did not want all my nails done this time as I thought it might be abit to much. So I started with painting my nails with 2 coats of 'Tip Your Hat' and an accent nail with 'Snow' from the kit. I could have gotten away with one coat of 'Tip Your Hat' as it has great coverage. Snow needed 2 coats and I probably could have done with 3 but I knew i would be doing other colors on top so I got a little lazy.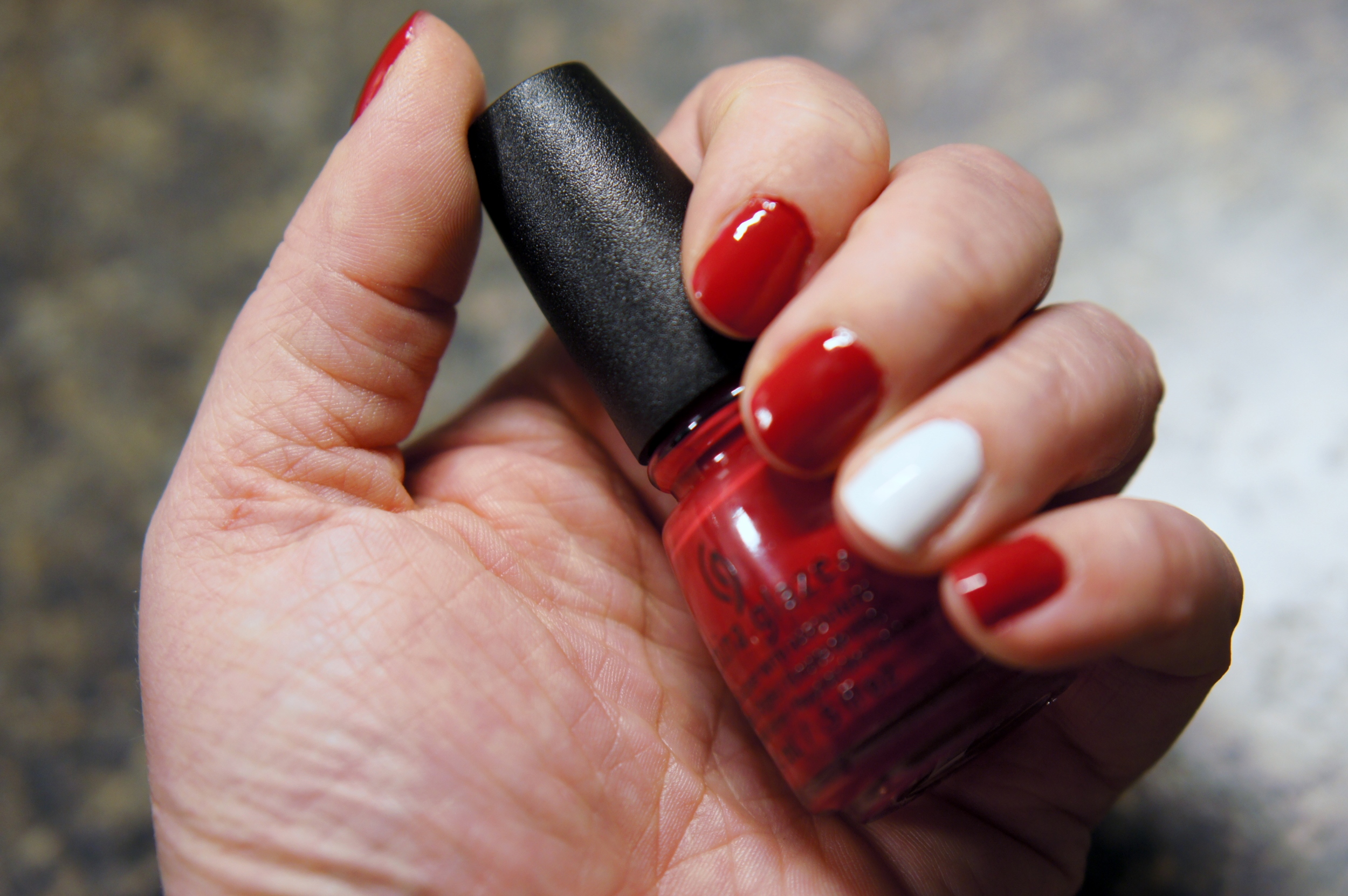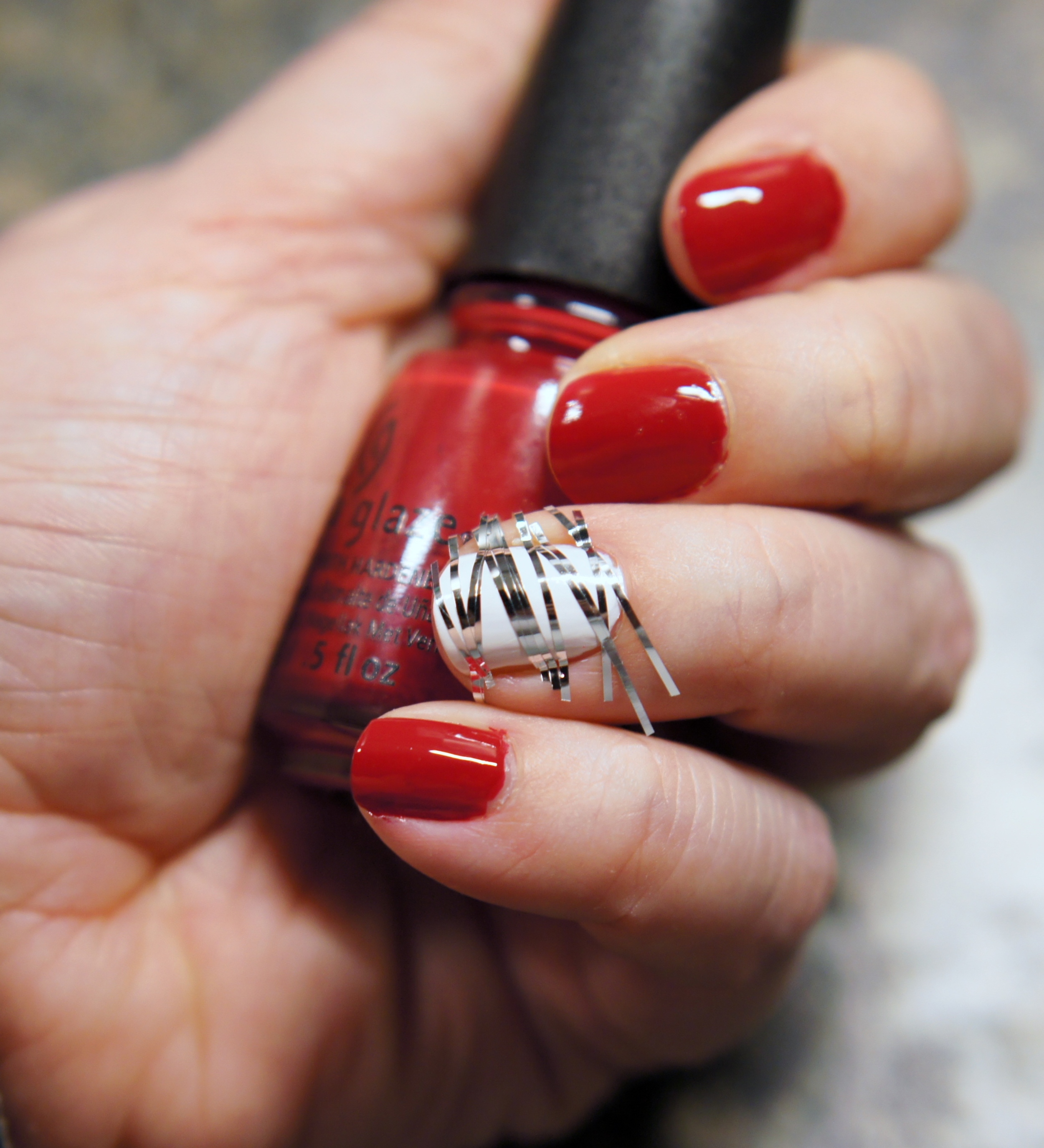 Than it was on to the tape. I took my own advice and cut a lot of pieces and stuck the ends to the box, than i started placing them on my nail cutting smaller pieces from my bigger ones. This worked out so much better. I than carefully painted 'Tip Your Hat' and 'I'd Melt For You' between the lines. Once i had that done I peeled off the tape. Not sure if I waited to long or not long enough but a few of my lines bleed? So when it was dry I took a very tiny nail art paint brush and touched up between the lines. A coat of Seche Vite and done.
And here is the finished product! I am actually quite happy with the way this one turned out. A little more cleaning around the edges is needed I can see now from the pictures, I didn't think there was quite that much left outside the lines!
I hope you have a Merry Christmas!