As I said in my last post, I received my September 2019 'All Access' Boxy Charm last week. And I am actually getting it up quickly!
'All Access' is the theme for the September 2019 Boxy Charm. I am guessing there were quite a few different variations for this month, mine is variation 15.
I received a great assortment of products in my September 'All Access' Boxy Charm. Skincare, Eyeshadow, Highlighter, Lipstick and Brushes!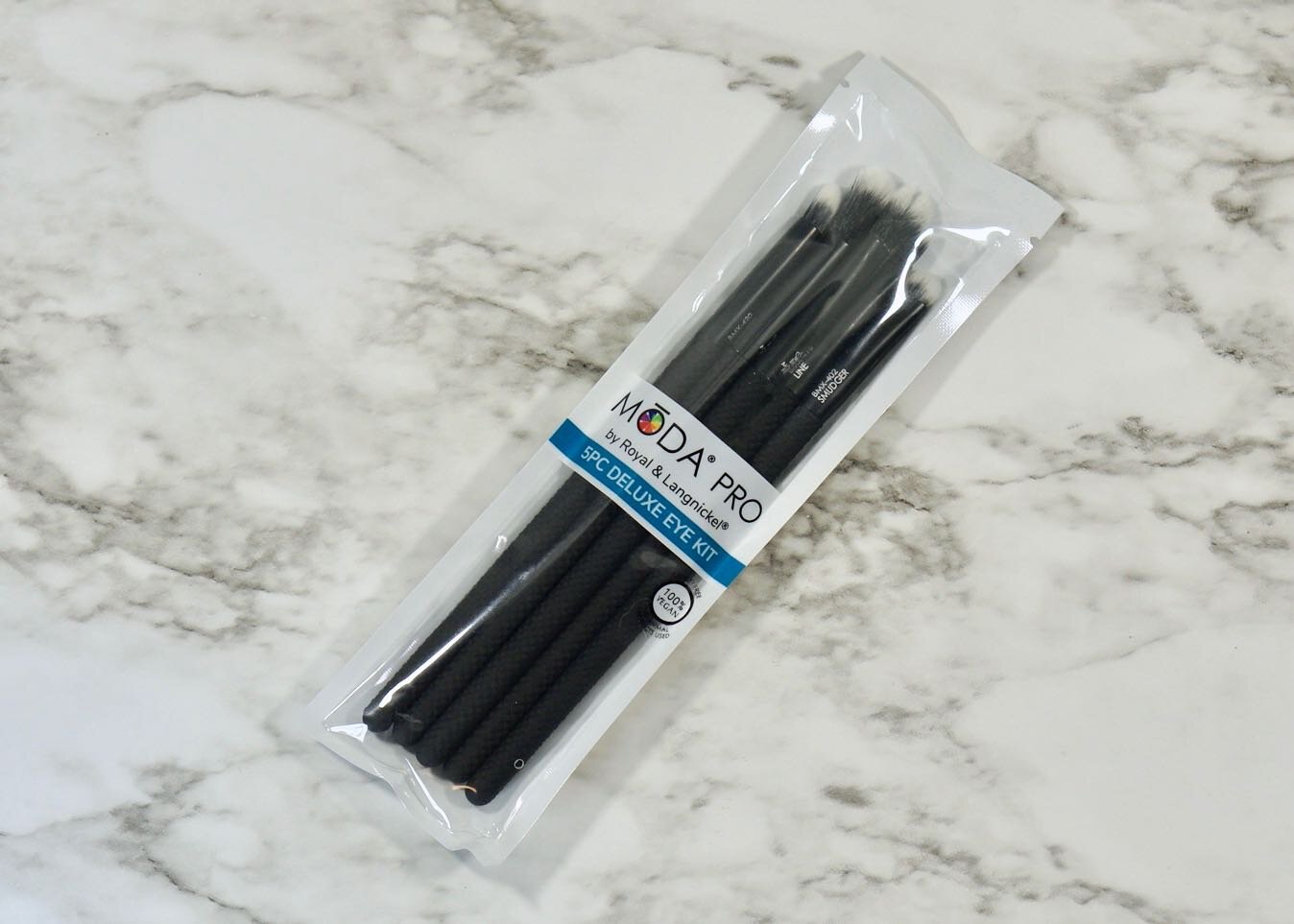 The products I received in my September 2019 'All Access" Boxy Charm are -
Violet Voss-Essentials Eyeshadow Palette-Provides revamped essential shades and an equal number of breathtaking mattes and metallics so you can create the most fashion-forward neutral looks. The Essentials palette was designed for everyday use n a stunning mix of warm and cool toned shades for countless color combinations. Rethink essentials and effortlessly take your look from day to night. Achieve a soft-glam or fo bold with a pop of color-the choice is yours. Retail $29.00 USD.
For the palette this month, there were 3 different ones we could have gotten Too Faced Natural Face Palette, Tarte Clay Face Shaping Palette or the Violet Voss Essentials Eyeshadow Palette. I'm not going to lie, the Violet Voss was my last pick out of the 3. I was really hoping for the Tarte one! From the pictures I had seen online, I thought the Violet Voss was going to be a lot brighter than it actually is. I have a few palettes from Violet Voss and like the formula so I can see me using this one as well.
Dr Brandt-Hydro Biotic Recovery Sleeping Mask-A hydrating recovery sleeping mask that balances skin's naturally occurring flora and locks in moisture overnight to reduce redness and soothe the signs of irritation. Retail $52.00 USD.
It is starting to cool off where I live so I can see my skin starting to change and get slightly drier. I will probably not be opening up this sleeping mask anytime soon but it will get used.
MODA-5 pc Brush Kit-MODA Pro takes MODA to the next level! This line features superior quality filaments and modern, professional shapes. Use this kit to create endless on-trend eye looks. Retail $27.95 USD.
The Moda brushes were a variation item and I am happy to have gotten them! Brushes are one of my favourite things to get in my Boxy Charm! I have already washed them and they didn't lose any hair. The crease brush is still a tad misshapen but I am hoping it will straighten out after a couple more washings.
MAC-Frost lipstick CB 96-The iconic product that made MAC famous. This formula features smooth, medium buildable coverage, high pearl and semi-lustrous finish. Retail $18.50 USD.
Another variation item but I unfortunately am not sure what the other variation was. I like Mac lipsticks but the frost formula is my least favourite. The shade CB 96 is a burnt orange with quite a bit of shine to it. I am going to try it out though and see how I like it.
Laura Geller-Baked Gelato Swirl Illuminator-Illuminate your natural beauty! This innovative hybrid texture applies like a sheer powder but feels like a cream, creating a translucent wash of luminous color that can be swept all over the face for a lit-from-within glow. A fresh 3D design captures the look of our favourite Italian desert, and lasts until the very last application. Retail $26.00 USD.
And the last item in my Boxy Charm was the Laura Geller Baked Gelato Swirl Illuminator in Peach Glow. I have wanted to try these highlighters out for awhile now, do you remember when everyone was talking about them?! When I swatched it it felt like a cream and blended out so nicely on my hand, no glitter bits! I am looking forward to giving this a try.
My September 'All Access' Boxy Charm has a retail value of $153.45 USD. I think that is the highest retail value I have had yet. I will try every product I received in this months box so that is a good thing! Who knows, maybe I will end up really liking the Violet Voss palette and the Mac lipstick?! It could happen.